Bottling Oils &
Private Labelling
Pure and Organic has lots of experience with filling out and blending different kinds of vegetable oils and fats. We have several filling lines at our disposal for different types of packaging.
For more information you can watch the short filling-process movie or contact us!
The video depicts the filling process that the bottles go through before they are sent to our clients. They go through the different parts one by one. First the bottles are filled with the oil. Then the caps are applied, after which the bottles are labelled. To finish off the process, the bottles are put in compact boxes for transport.
At Pure and Organic we can fill several different types of oils, blends and vegetable fats into different packaging. To do this we have a couple of filling lines and ample storage at our disposal. With these filling lines we have lots of options, which makes us very flexible. Our services range from 10 ml packaging to jerrycans and IBC containers that are 1000 litres. We are excellent at processing very small to above average orders.
Besides this, we can help you with mixing specific blends out of several vegetable oils and other additions following your own recipes or formulations.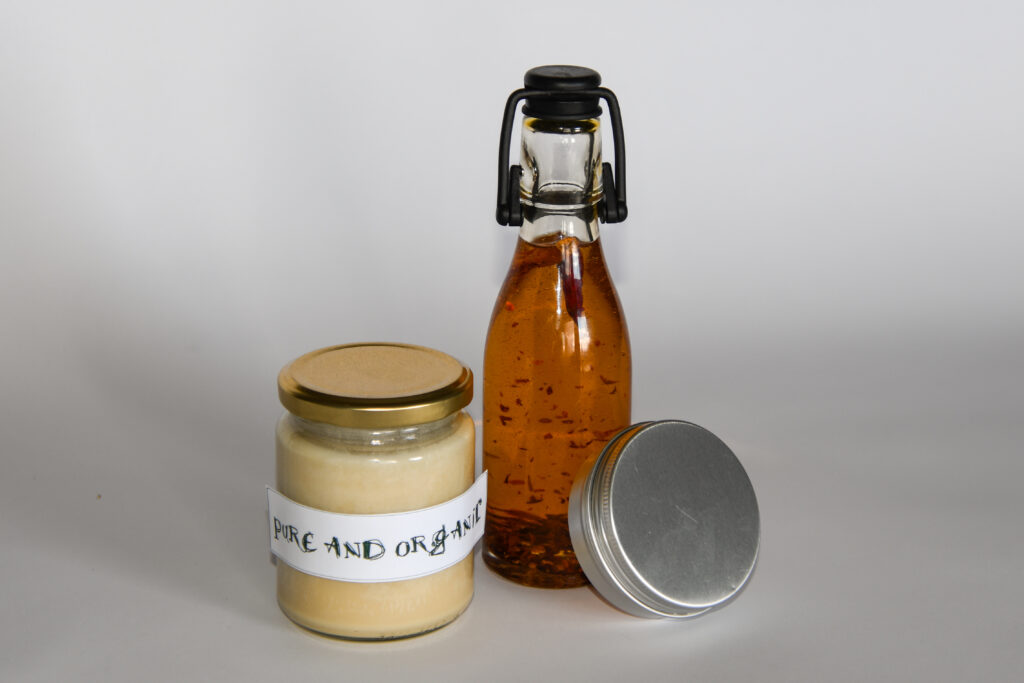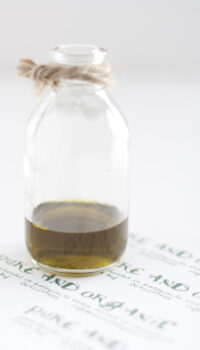 We carefully pack our products into a lot of different packaging methods and provided with your own 'private label'.
Besides this, we can pack your own supplied product and put your own label on the packaging.
If you have any specific requests for products or packaging, please don't hesitate to contact us. We can always talk about wishes and possibilities.
Go to the contact page for any questions or inquiries. We would be very happy to help you.